How can qualitative and archival research better inform the work of local, national and international policy makers and practitioners in the migration field?
June 20 @ 8:00 am

-

5:00 pm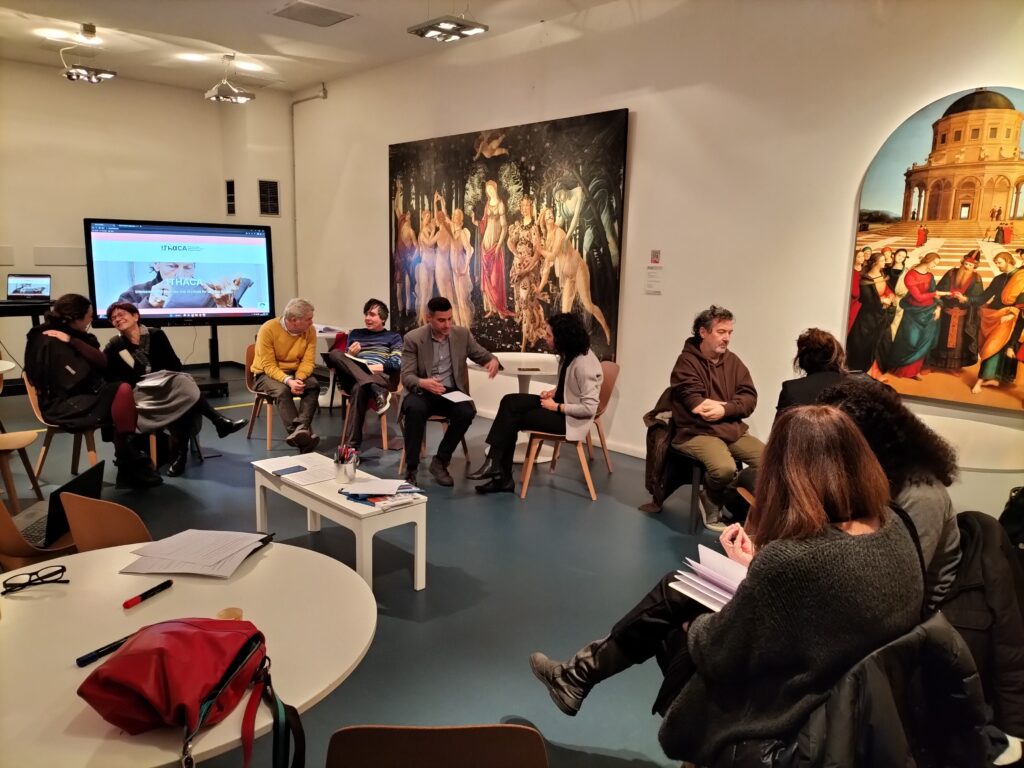 What is the right question to ask? Asked Maria Teresa, a young practitioner working at the Regional Programme for Interculture and Health in Emilia Romagna, Italy.
Her reaction itself is, in truth, the answer to the issue of "how can qualitative and archival research help practitioners and policy makers to better plan their work and decisions". The ITHACA teams submitted it to a group of policy makers, NGOs representatives, communicators and researchers gathered in a Policy Council held in Modena the last 1st of March.
The same setting is taking place, beyond Italy, in these weeks in 7 of the ITHACA countries, namely Azerbaijan, Greece, Jordan, Morocco, Tunisia and The Netherlands.
In these countries, once a year along the project duration, migrants, practitioners, policy makers and communicators meet in local, national and international sessions to discuss issues relevant to the project and its aims to understand the dynamics and developments of migration narratives at different dimensions and along different topics.
Maria Teresa addressed the discussed topic by stating that the qualitative and archival research carried out by ITHACA can effectively inform her work as practitioners in the health and migration field. Exploring the archived narratives collected along the project, she will be able to formulate the right questions when working every day with people from different countries and cultures.
Many other aspects of how research can better inform policies and the daily work of NGOs and migrants themselves are emerging from the stakeholder meetings running in these weeks.
Their results will be discussed in an International Policy Council taking place the next 20th of June, in Morocco, hosted by our partner Al Akhawayn University in Ifrane. There, all the partners and some selected stakeholders will explore the previous local and national results and agree on differences and commonalities, to be finally summarized in a Policy Brief next summer.